LET'S DO JULY 4 RIGHT!! YOU KNOW ZUM SCHNEIDER KNOWS HOW TO THROW A PARTY AND STRANGE MAJIK KNOWS HOW TO ROCK IT. GET TICKETS WHEN YOU CLICK THE FLYER.
ZUM KABOOM – 4TH OF JULY PARTY AT THE EAST RIVER
TUESDAY, JULY 4, 2017
3:00PM – 10:00PM
ZUM SCHNEIDER OUTDOORS LOCATION
24-20 FDR DRIVE SERVICE RD E NEW YORK, NY, 10010
Strange Majik killed it at Sleep No More on June 15. The band returns for two more shows in August.
The Manderley Bar is located at The McKittrick Hotel in Chelsea. Shows start at 10PM
THURSDAY AUGUST 17
THURSDAY AUGUST 31
MANDERLEY BAR
532 WEST 27TH STREET
NEW YORK, NY 10001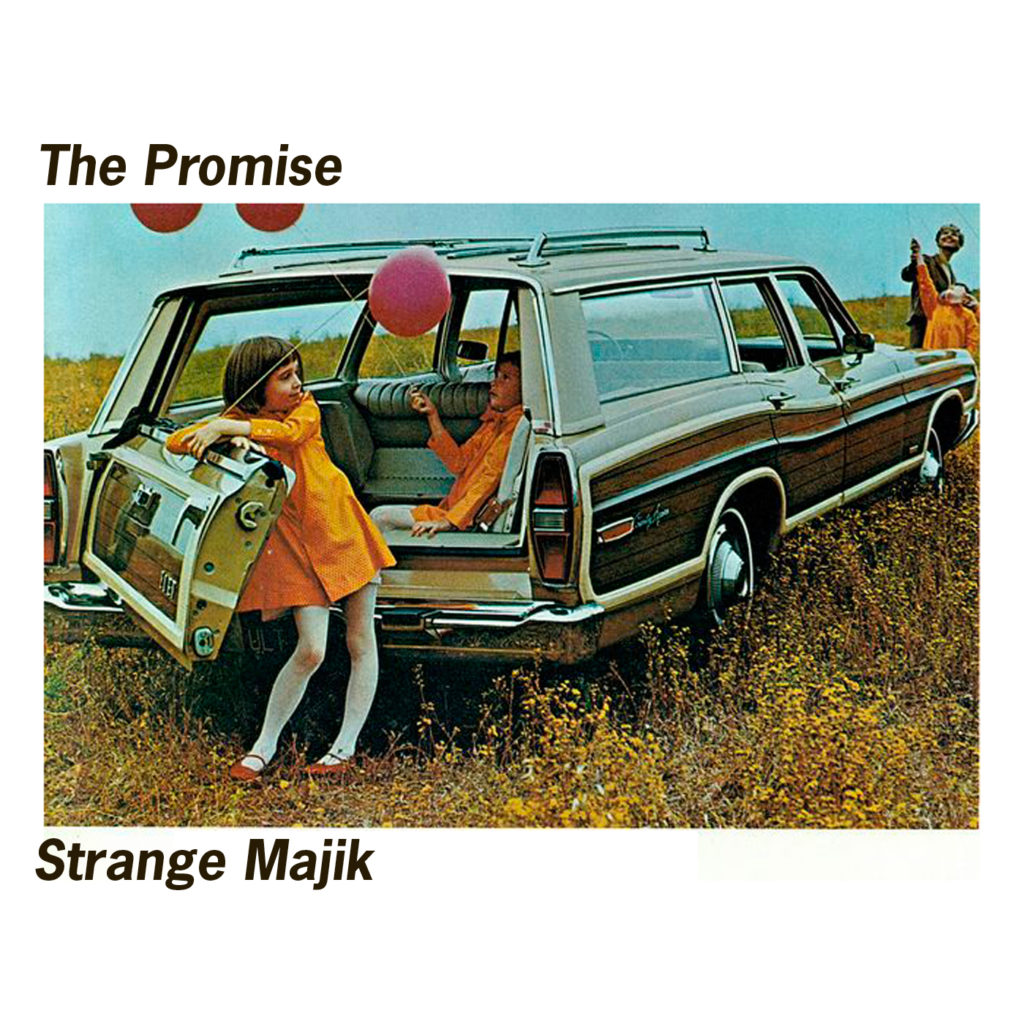 Back in the studio for his follow up to his March EP release of Soul Crisis. Strange Majik has shared a new single that hearkens back to the soul of Solomon Burke, Stax, and the southern grooves of Muscle Shoals.
From the upcoming release "Deep In The Shadows"
Recorded at Rivington 66 in NYC April 2017:
credits:
released May 29, 2017
David Pattillo – Vocal/Guitars
Chris Baby GSauce Gaskell – Bass
Ben Jamal Hoffman – Rhodes
Sean Spada – Piano
Colin Taylor – Drums
Leonard Le Cloarec – Sax
We are going on 27 months of Tuesdays at Tribeca's Belle Reve. We have performed for celebs like Kim and Kanye, Elon Musk, Kevin Dillon, and Giancarlo Esposito, and jamming with NYC staples Brian Newman, rock stalwarts Willie Nile and even rock royalty Jakob Dylan. This Tuesday May 16 it's Majik's bday party and we would love for you to come. Hope to see ya as we continue bringing the jams to Tuesdays.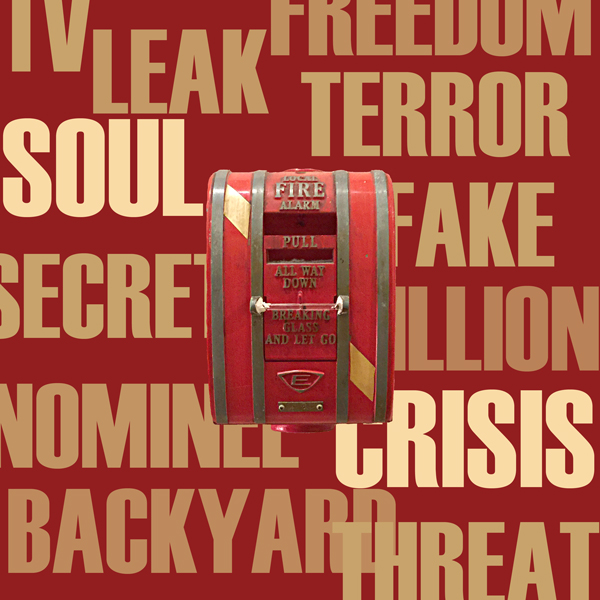 We are proud to announce that Strange Majik has a brand new 4 song EP available now on all digital outlets
Track Listing:
1. Soul Crisis 03:57
2. Don't Let The Demagogue Get You Down (feat. Cherrye J. Davis) 03:56
3. Protector 05:36
4. White Power Machine 05:32
released March 28, 2017
David Pattillo – Guitars/Vocals
Chris Gaskell aka Baby GSauce – Bass
Ben Jamal Hoffman – Wurli
Colin Taylor – Drums
Steve Kortyka – Tenor Sax
Briana Layon – Backing Vocals
Cherrye J. Davis – Backing Vocals
Owen Pattillo – Guitar (Don't Let The Demagogue Get You Down)
Kevin KJ Jacoby – Bass (White Power Machine)
Dillon Treacy – Drums (White Power Machine)
Sean Spada – Piano coda (White Power Machine)
tags
Strange Majik has been hosting a year long live music party at Belle Reve in NYC. Every Tuesday has been amazing but last Tuesday was very special. We got the chance to jam with the great Jakob Dylan of The Wallflowers!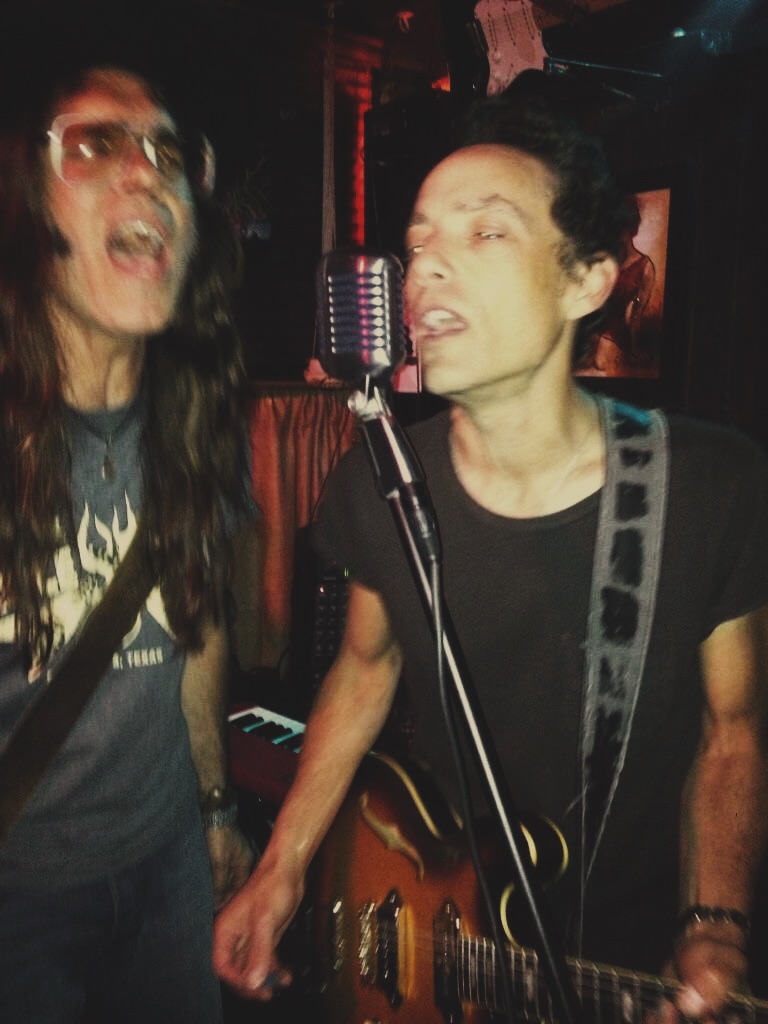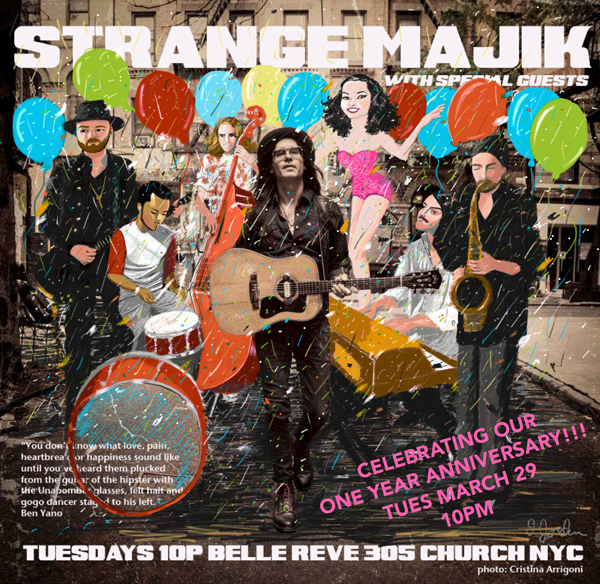 You are invited to the one year anniversary party of Strange Majik at Belle Reve. I can't believe its's been a year of blues every Tuesday. I've had a great run with some incredible musicians exploring the rich musical soul of the blues. I hope you will join us!
dp
Tuesday March 29 at 10pm
Belle Reve
305 Church St.
Tribeca
Featuring:
Guitar/Vocals – David Pattillo aka Majik
Sax – Geoff Burke (Harry Connick Jr.)
Bass – Chris Gaskell aka Baby GSauce (Glitterbox)
Wurly – Jake Pinto (Emefe, YeahTones)
Drums – Dillon Treacy (Kiah Victoria, Alto Palo)
Lead Guitar – Anthony Mullin aka Flynn (The Blackfires)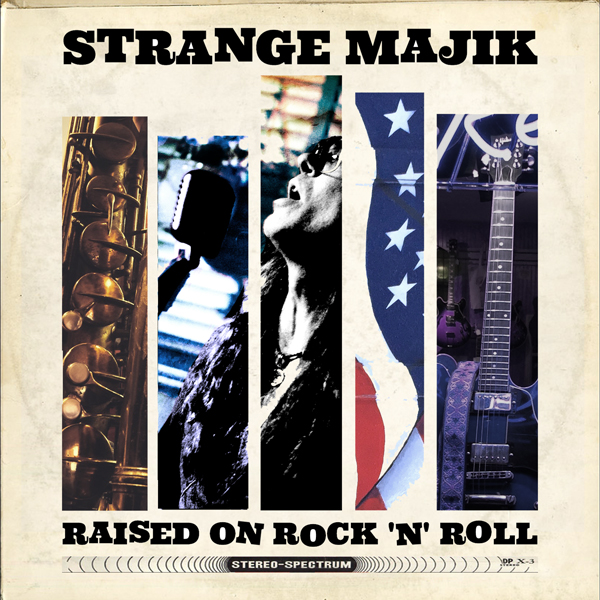 Here it is. Just dropped on iTunes. Click the pic to hear it and download.
Lots of love to the NYC supergroup that made it happen:
Guitars/Vocal/Percussion– David Pattillo aka Majik
Bass – Chris Gaskell aka Baby GSauce (Glitterbox)
Wurli – Jake Pinto (Emefe, YeahTones)
Piano – Sean Spada (The Bottom Dollars)
Drums – Dillon Treacy (Kiah Victoria, Alto Palo)
Lead Guitar – Anthony Mullin aka Flynn (The Blackfires)
Backing Vocals – Mollie King and Briana Layon
Written, Recorded and Mixed by David Pattillo at Rivington 66 in NYC.
Photo: Ky Digregorio
Had the pleasure of working with some NYC badasses on this new record. Here's the single for 2016…classic rock on classic rock. Hope you dig it:
Guitars/Vocal/Percussion – David Pattillo aka Majik
Bass – Chris Gaskell aka Baby GSauce (Glitterbox)
Wurli – Jake Pinto (Emefe, YeahTones)
Piano – Sean Spada (The Bottom Dollars)
Drums – Dillon Treacy (Kiah Victoria, Alto Palo)
Lead Guitar – Anthony Mullin aka Flynn (The Blackfires)
Backing Vocals – Mollie King and Briana Layon
Written, Recorded and Mixed by David Pattillo at Rivington 66 in NYC.
Photo: Ky Digregorio